Insight Learning Management
Learning management is central to any professional development initiative.
No other training platform provides Insight's unique ability to manage a diverse group of training providers, and enforce high standards for course content.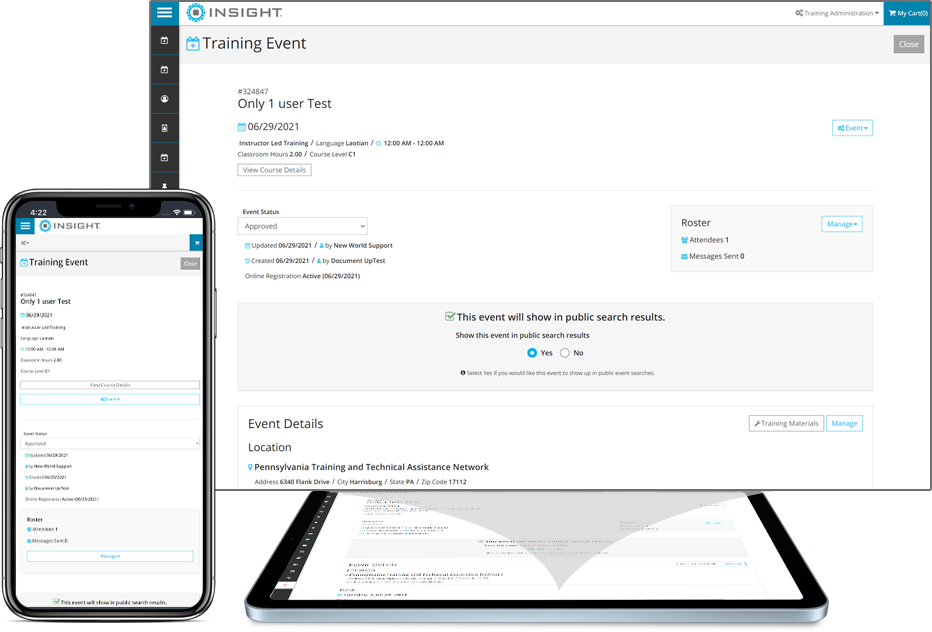 Course and Training Quality Control
Quality training starts by ensuring high standards for course content are met. Insight delivers a suite of tools designed to help coordinate training activities throughout an entire workforce and ensure your course content standards are met.
Supports:
Course and training event approval
Trainer approval & competency assessments
Integrated trainer and training valuations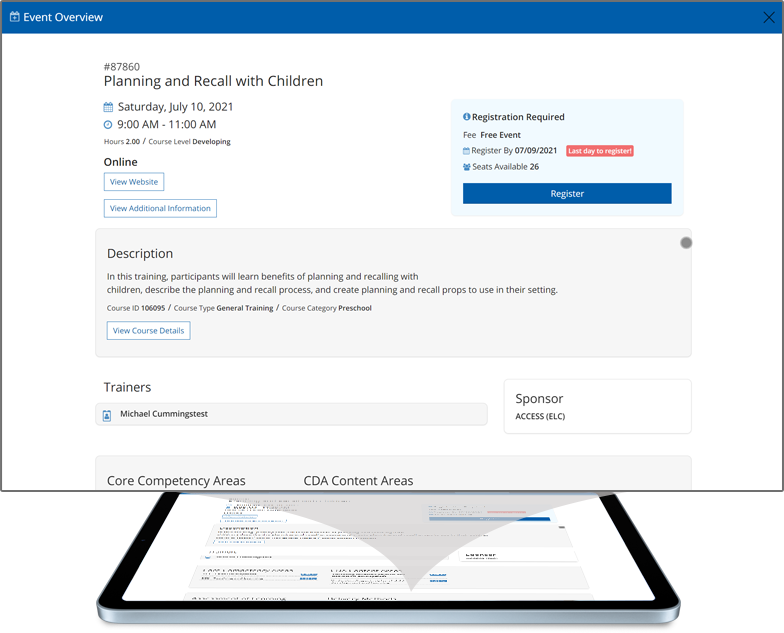 Online Event Registration & Attendance Tracking
Insight provides an intuitive online event search and registration experience to minimize any barriers between your workforce and approved training content.
Supports:
Mobile-friendly event search and registration functionality
Online registration with real-time seat availability
Online payment processing and invoicing
Register and pay for staff training
Verify attendance with online event rosters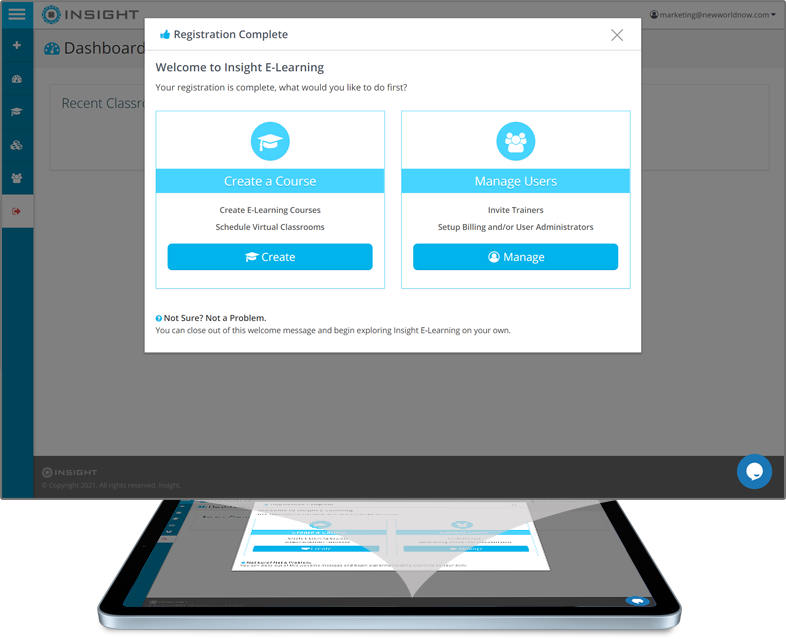 Integrated E-Learning
E-Learning makes up a big part of the "L" in any LMS system in today's world. The Insight LMS system integrates with our standalone E-Learning platform to provide a robust and complete LMS package.
Supports:
Online quizzes and grading
Supports online ZOOM sessions
Course and classroom metrics and reporting
Do more with Insight!
Are you interested in how Insight can help your system or initiatives? Drop us an email. We love talking with fellow industry professionals.
Tell Me More About Insight!